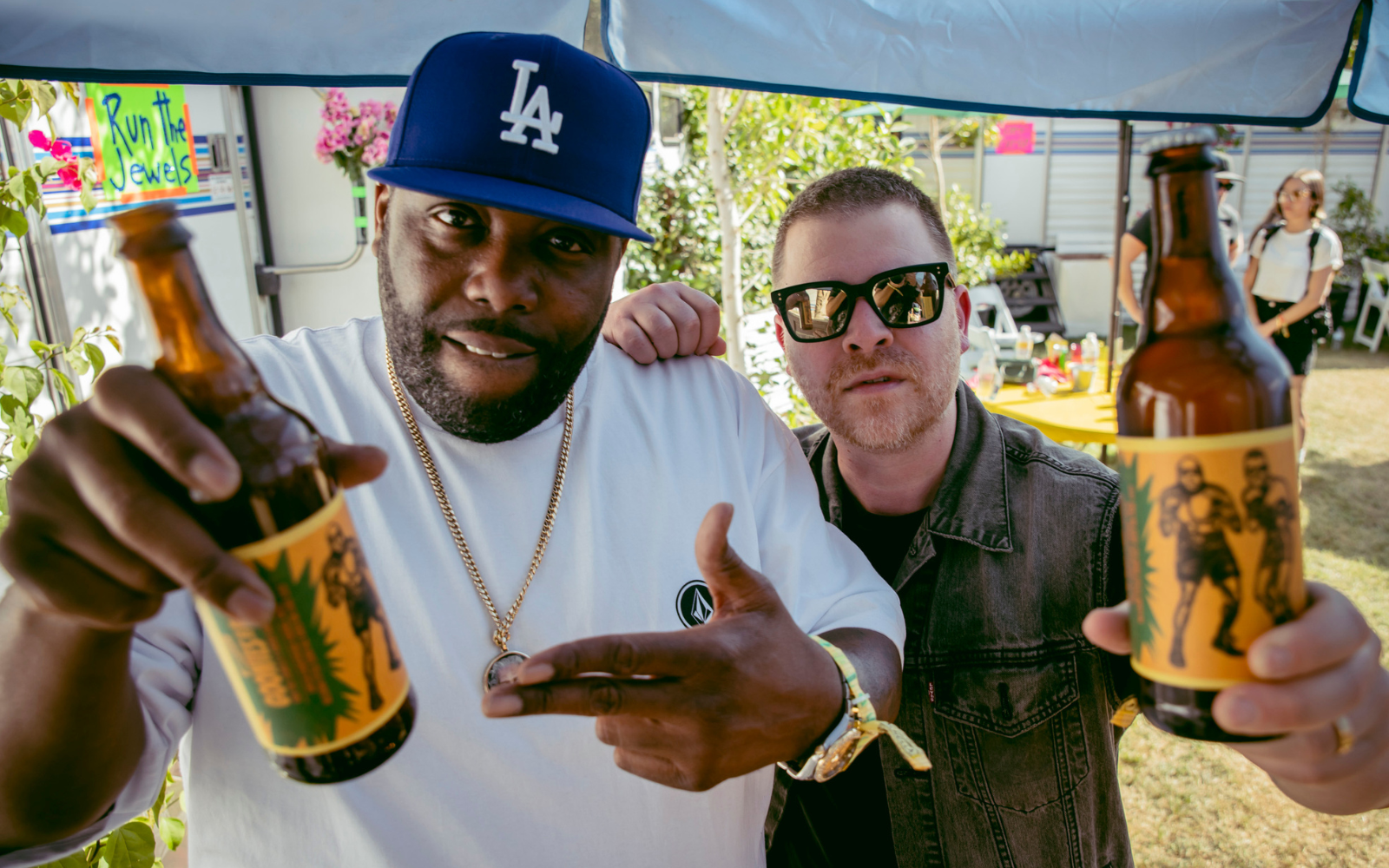 CRAFT. A word and ethos Run the Jewels embrace to the fullest. It embodies the skill, dedication and precision required to do something incredibly well, and do it with heart, soul & hopefully some flavor too.

Making & selling great beer, like making & selling great music, is all about the craft, creativity & community that drives you to deliver the best product possible. It's our approach with all things RTJ, and we've found our kindred spirits in the craft beer community.

We're now fortunate to work with some of the finest craft brewers in America & beyond to create first-rate bespoke beer & ales for our fans and beer fans alike.

Our (ad)venture into brewing began mainly as a passion project, plus an opportunity to collaborate with creatives in another industry, but it became real quickly when our very first beer, 'Stay Gold', was voted 2017's 'IPA of the Year' by Draft Magazine. Not a bad way to start.

Since then, we've had over a dozen successful releases in collaboration with breweries in NYC, LA, Atlanta, Chicago, Miami, London & more. And in addition to having it available at Run the Jewels concerts & festivals around the world, we've been lucky enough to have it available at some truly excellent stores, bars & restaurants too.

We've got some really excellent releases on tap for this year & beyond, including breaking ground in brand new markets domestically & internationally, and hopefully some groundbreaking recipes too. Stay tuned…

If you'd like to Run the Brews with us or have general inquiries, please contact info@runthejewels.beer.