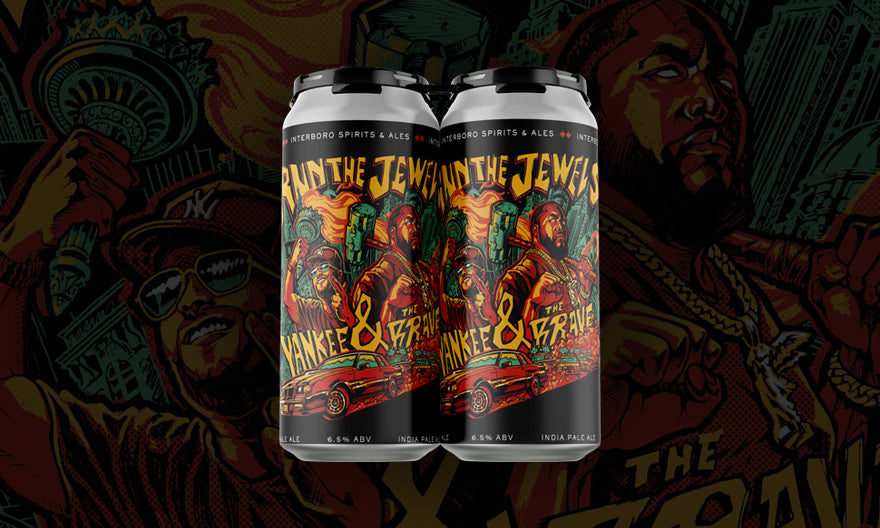 BREWED IN COLLABORATION WITH
INTERBORO SPIRITS & ALES IN BROOKLYN, NY
India Pale Ale
6.5% ABV
RTJ is back with the OG beer collaborator, Interboro, to bring you Yankee & The Brave IPA.
We go way back with head brewer and owner, Jesse Ferguson. It's always good to throw down with good friends...especially ones that make good beers.
Yankee and the Brave features an experimental hop called HBC 586 and wow - it's juicy. The beer is smooth with lots of tropical aromas and some background notes of good cannabis.
Interboro is releasing Yankee & The Brave on 10/8/21 in their taproom & NYC. Wider distro to come.