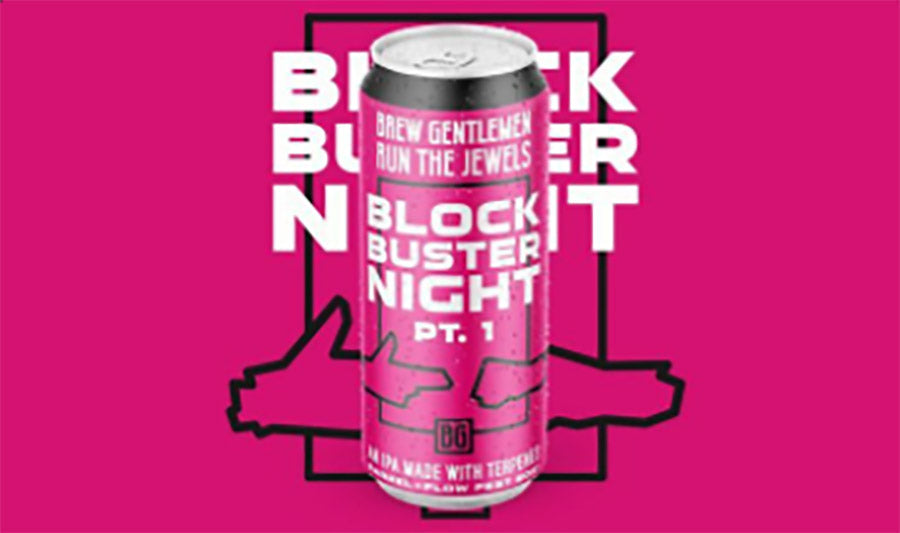 When the organizer of Barrel and Flow Festival, Day Bracey suggested that RTJ collaborate on a beer for the festival, which celebrates Black arts and artists, RTJ was down! We teamed up with Brew Gentleman, a brewery out of Braddock PA, on the dankiest RTJ offering yet: an IPA with terpenes.
This beer is a showstopper. "Blockbuster Night Pt. 1", spotlights the aromatic compound derived from cannabis – terpenes.
Not only will the beer be available at the festival, it's dropping on tavour.com as part of "DigiFlow" which is the virtual version of the fest for those who can't join in IRL.
More info on the Barrel and Flow Fest →
More info on Brew Gentleman →
See the beer →