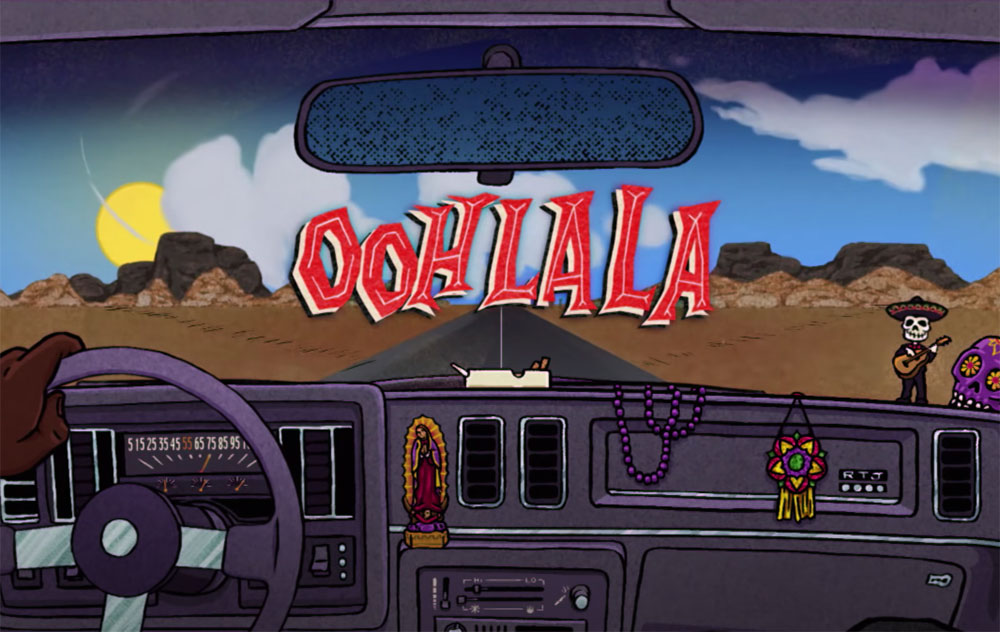 Run The Jewels have shared a remix of the acclaimed RTJ4 single "ooh la la" by Mexican Institute of Sound with an added verse by Santa Fe Klan, seeping the song's bombastic hip hop backbone in Cumbia and Mariachi influences. Mexican Institute of Sound is the brainchild of Camilo Lara, a multi Grammy nominated artist and producer known for his work with Band of Horses, Norah Jones, Lila Downs (as well as remixes for Beck, Morrissey, Placebo, Interpol, Beastie Boys, and more) and as musical consultant for Pixar's acclaimed film Coco. Ángel Quezada (aka Sante Fe Klan) is quickly emerging as one of the biggest names of the Mexican rap scene at only 21 years old. His latest album, Santa Cumbia, is a boundary-pushing exploration infusing his hip hop roots with new genre influences.
Speaking on the remix, Camilo Lara states "Making the global dance floor a united, inclusive, banging space where everyone is welcome is the mission that connects me with RTJ. Inviting Santa Fe Klan on this adventure was crucial: his voice brings together Guanajuato, Brooklyn , Ciudad de México, Atlanta. Turn it up and jump right in: ooh lalá, papá ... ooh lalá!"
"At first, the rhythm inspired me without even understanding the lyrics, in music, there are no races and respect is the key," adds Quezada. "As soon as Camilo showed me the remix, I began to write and record it, and I am very grateful to those people who unite different languages and cultures."
The rework is indicative of the Run the Jewels' growing presence in Mexican music and art circles. This past November, the duo collaborated with Mexican streetwear & graphic design collective Mercadorama to launch an exclusive apparel & merchandise line, all conceived & produced locally. The collection made its debut at Art the Jewels: Mexico, a gallery expo of Mexican artists who offered their unique & bespoke interpretations of iconic Run The Jewels artwork & designs, and the latest in a series of gallery shows Team RTJ has been staging internationally. Concurrently the group collaborated with leading independent brewery Cerveza Minerva and Alacran Mezcal to produce a mezcal infused IPA (one of twelve beers released globally in conjunction with their recent single "No Save Point" - read more here) that quickly became the #1 beer on Amazon Mexico on the weekend of release, expanding the international reach of the band's burgeoning beer business. These initiatives are just the beginning, as RTJ plan to expand their collaborations in the region throughout 2021, including upcoming remixes by Toy Selectah (February), and Nick Hook featuring one of Mexico's leading rap groups, Homegrown (March).