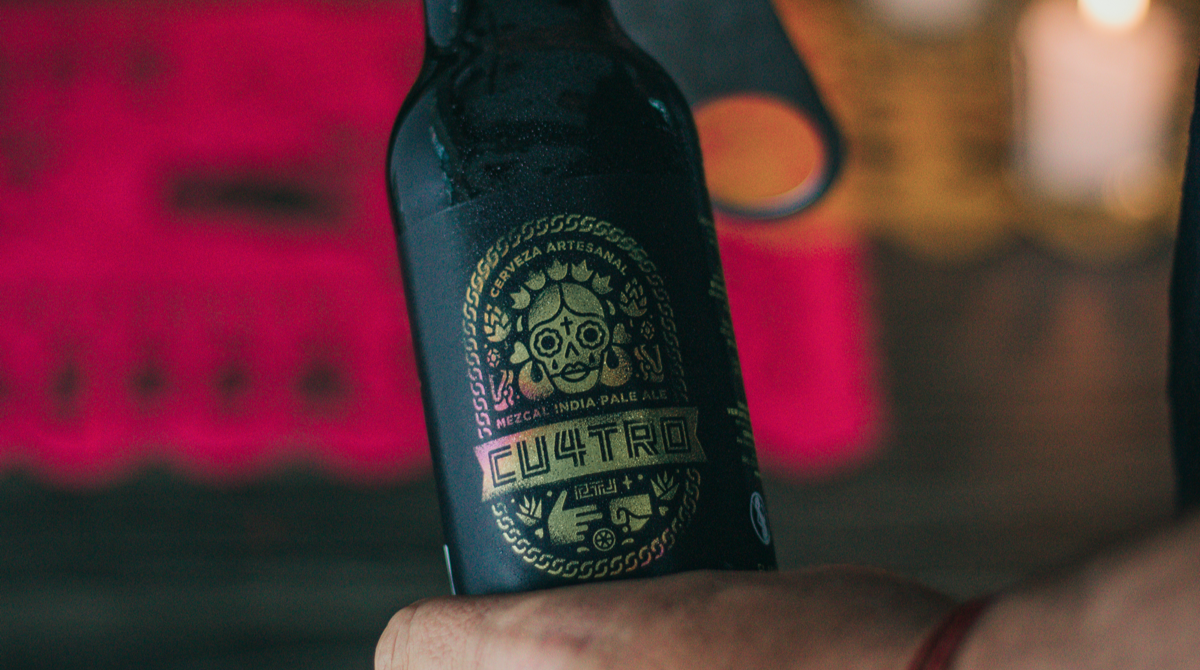 RTJ has once again teamed up with Cerveza Minerva, a brewery renowned for their creativity and quality, to release a brand new brew available in Mexico.
Introducing CU4TRO, an IPA infused with mezcal verde from bespoke distillery El Tinieblo. This clean and golden India Pale Ale is bursting with flavors of orange, ripe tangerine, tropical mango and notes of caramel with aromas of pine smoke, sage and thyme. 
The beer coincides with the release of RTJ's forthcoming CU4TRO project, a reimagining of their hit album RTJ4 through the lens of Latin American artists, producers, rappers, singers & musicians.