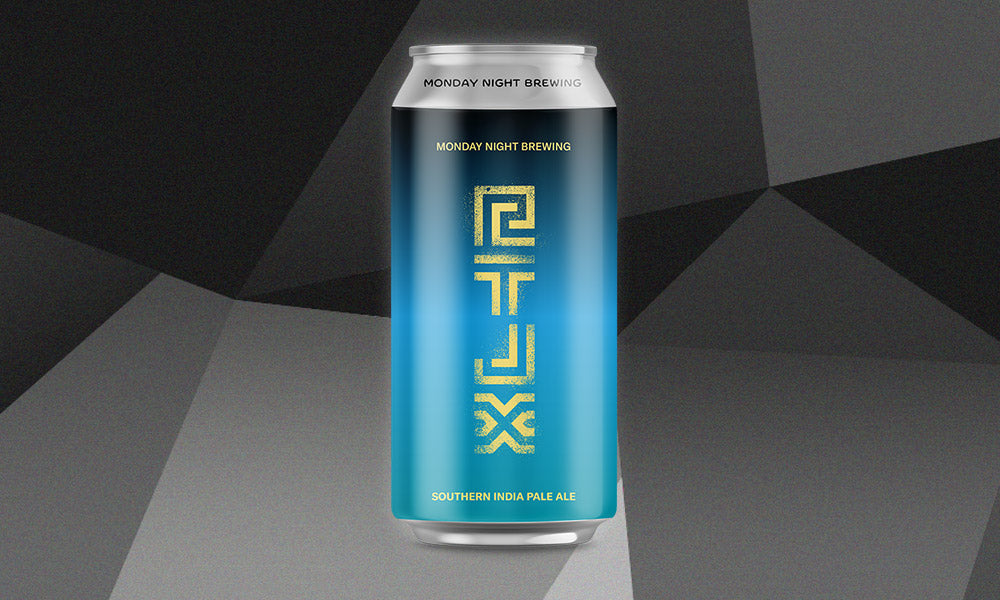 Run The Jewels has joined forces with Atlanta's own Monday Night Brewing to release what may be the world's first ever SIPA (Southern India Pale Ale)!

RTJX is a Southern IPA infused with botanically derived terpenes. Red Viper wheat and corn grits from DaySpring Farms bring a distinct softness to this 6.5% Southern crusher. Fresh Motueka, Nelson Sauvin Cryo, Nectaron and Citra Cryo (all generously donated by our friends at NZ Hops and Yakima Chief Hops), deliver a beautiful bouquet of tropical fruit and resinous delight. Finally, the terpenes add a subtle wave of fresh sour diesel and candied pineapple.

Most importantly, proceeds from this beer will be donated to our friends at PAWKids, a faith-aligned community hub that exists to empower, provide holistic resources, and strengthen families in Atlanta's Grove Park neighborhood through after-school programs, enrichment activities, and counseling. Their mission holds special significance to Monday Night's Peter Kiley and Killer Mike, who work together on PAWKids' board of directors. We hope RTJ fans will join us in supporting this great organization directly.
Brewmaster Peter Kiley says, "We make delicious beer, but we also want everything we produce to tell a story, have a sense of place, and make an impact. This beer is about celebrating relationships. Run the Jewels has supported craft beermakers, and delivered 10 years of great music. Our beer is a celebration of El-P and Mike's groundbreaking work together, and the joy it brings to all of us, their fans."

RTJ X MONDAY NIGHT BREWING CO collab "RTJX" is available for purchase on BaRTJ.club and will be available at the RTJ shows at The Eastern in Atlanta.

RTJX is also available wherever the incredibly delicious Monday Night Brewing beers are sold. 
We'd like to thank you for choosing our brew.