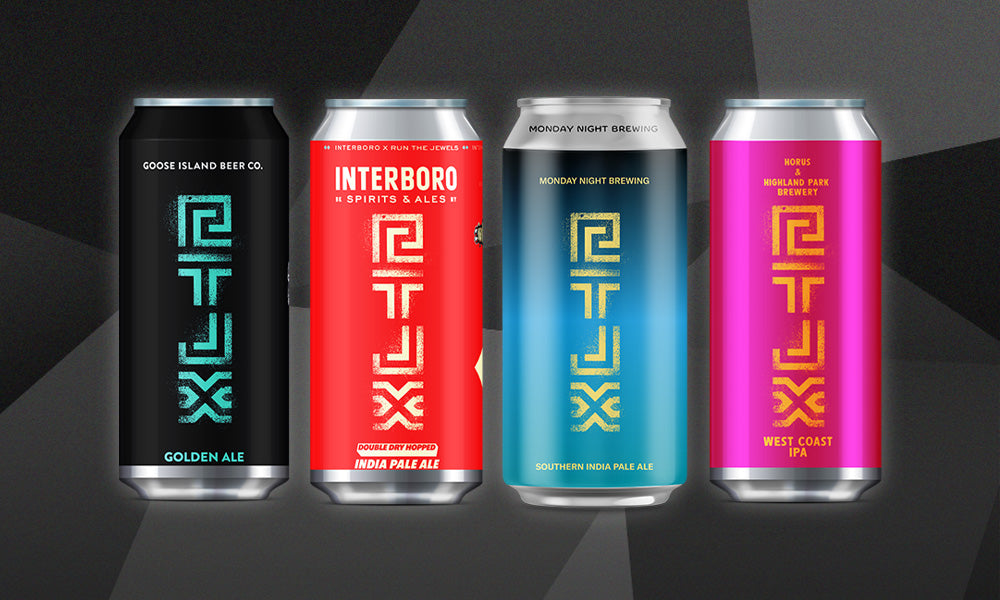 2023 marks 10 glorious years of Run the Jewels and this September the dynamic duo embark on the RTJX tour, which has them performing their 4 classic albums over 4-night runs in 4 cities (NYC, CHI, ATL, LA). And to help celebrate, we're unleashing 4 special edition craft beer collaborations featuring 4 different album-themed labels with 4 killer breweries. 
Each beer will be available at the RTJ concerts + breweries in the respective home market, and also via
BaRTJ.club
. 
For this series, we partnered with:
Our 1st ever beer collab was with our friends at Goose Island almost 8 years ago for Pitchfork Festival. This was the spark that set off our craft beer (ad)venture. We're honored to be running it back with them.
Our 2nd ever collab was with Interboro for our 1st multi-night run at Terminal 5 in 2017, and since then they've become RTJ's most consistent collaborator. Interboro is helmed by our old friend & ally Jesse Ferguson, who was once EL-P's first intern over 20 years ago and then GM of his Def Jux label from inception. What a trip!
Our first release with MNB, we're thrilled to be partnering with this excellent brewery in Killer Mike's hometown, and also helping to raise funds for the
PawKids
organization.  
We've had the pleasure of collaborating with Horus Aged Ales on a series of craft beers over the years, and welcome Highland Park Brewing to the party for this one! Shout out to our dude Kyle @ Horus. A portion of proceeds from this collab will benefit
NENO LA.
We appreciate the support of all our craft beer partners and excited to Run the Brews with you! You can order yours directly from
BaRTJ.club
.