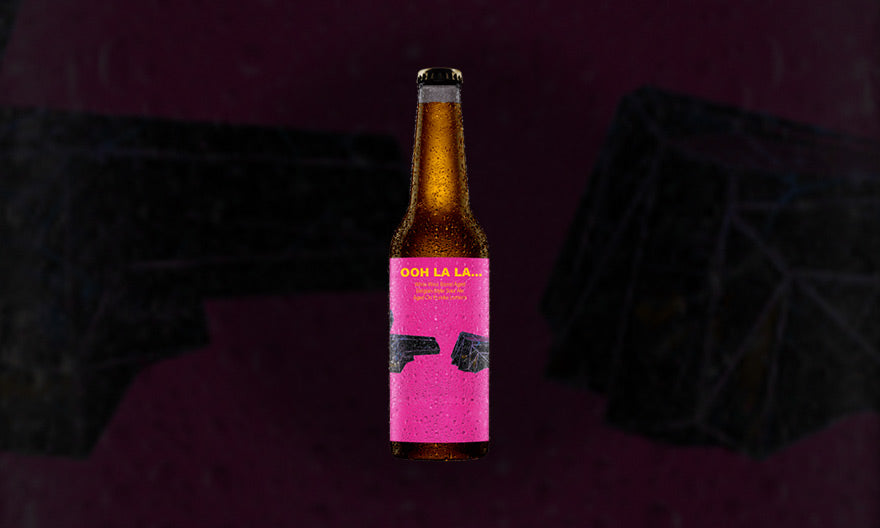 BREWED IN COLLABORATION WITH




HORUS




OCEANSIDE, CA, USA




Tart with citrus and oak
6.8%
White Wine Barrel Aged Belgian-Style Sour Ale, Aged On Eureka Lemons
AH OUI OUI…
Your favorite crafty rappers are back at it with a tasty new brew, and we're once again going in with our homie Kyle Harrop, founder/master brewer of the inimitable Horus Brewery in California, who created our last special potion, 'A Christmas Friggin' Miracle' Imperial Stout. This time around we're flipping things in a deliciously different direction. Or as the brewmaster himself puts it…
"Ooh La La… is a 6.8% White Wine Barrel Aged Belgian-Style Sour Ale Aged On Eureka Lemons that spent 29 months in oak. This beer came from the most special wine barrel in my possession but I promised the winery I would not disclose their name if I was able to use one of their barrels for one of my beers."
Say less! We're just happy Kyle chose to bless us with the Horus magic on another collaboration. It's a real beauty. And it also makes a quick cameo in our new video for the song so look out for that ??? pink label!
Spoiler alert: this release is available exclusively through the Horus bottle club. The original plan was to release it live & direct at Coachella 2020, so we're just gonna have to do another one next year so all ya'll Jewel Runners in the house can run the brews with us in the desert sun. We look forward to it…
Stay Safe & Stay Gold, always.
Love,
El & Mike